Next
Prev
Spring Summer 2022
Choosing fabrics and materials with care is one of the arts we know best, because cycling is not just a profession, it's our passion. Guaranteeing maximum performance and giving each cyclist the best feeling on the bike is the goal we reach towards every day. In the 2022 Summer Season, innovative and technological garments are combined with unique and unmistakable graphics. Bringing the freedom, awareness and originality of cycling to your skin.
Lightweight and breathable fabrics deliver frenetic energy alongside total functionality, ensuring ultimate comfort, ride after ride.
Drawing inspiration from Kenyan art and culture, this distinctive jersey pairs the vibrancy of the African continent with advanced technical features to construct a warm-weather performance jersey.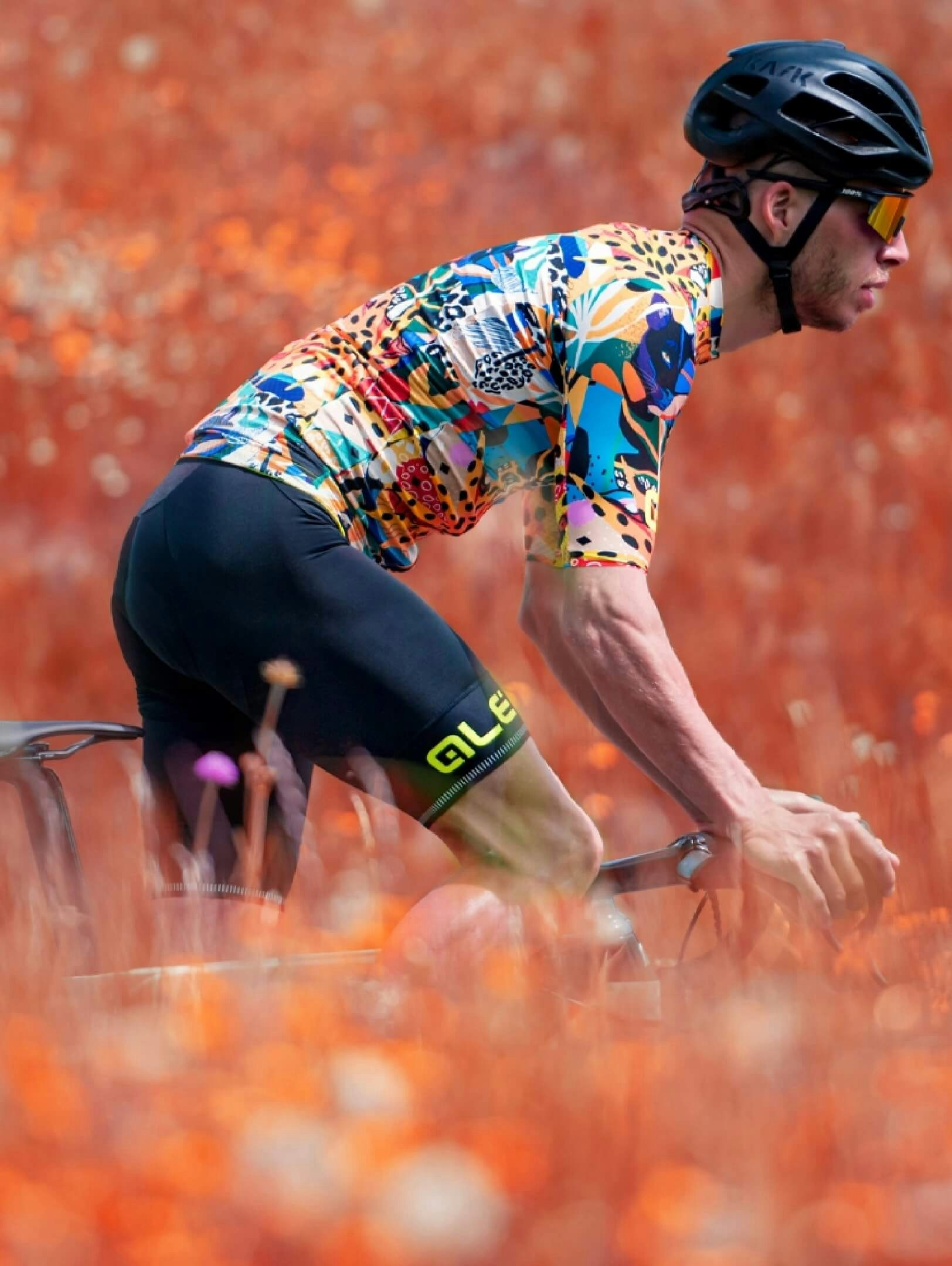 Merging performance with character, our Tattoo jersey is a bold expression of style with audacious tattoo-inspired graphics. Super lightweight and breathable with a tubular sleeve construction that sits close to the skin for non-compressive support. This jersey is for the trend-setters who value performance and style in equal measures.