Next
Prev
GUSCIO IRIDESCENT REFLECTIVE MEN JACKET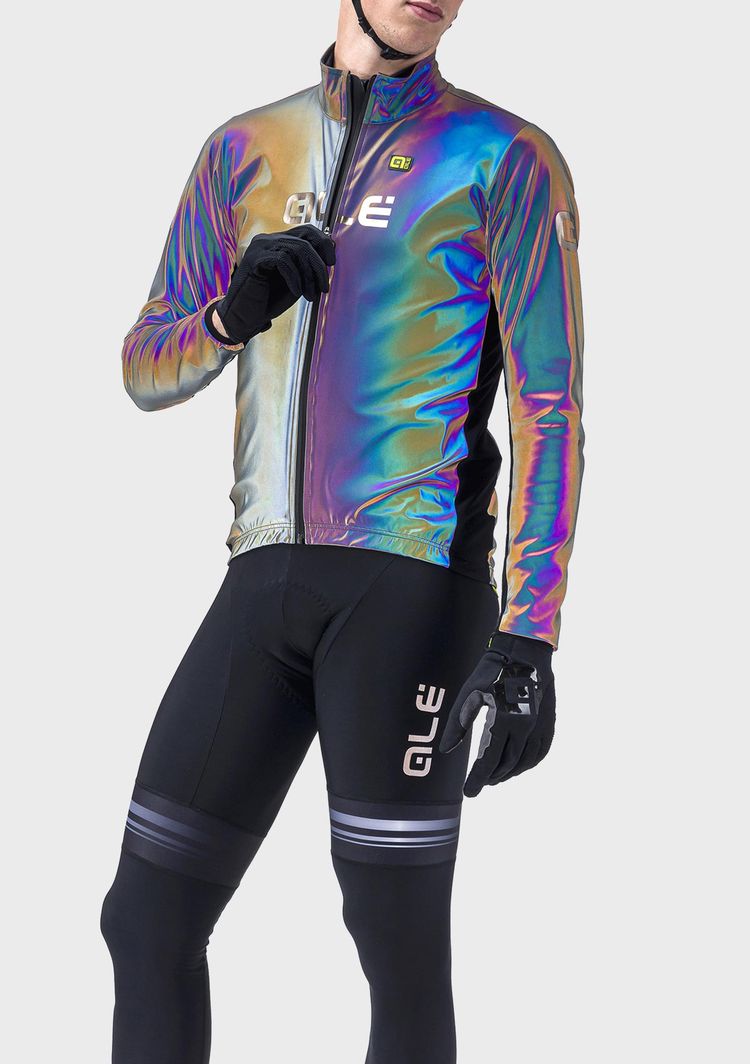 $142.50 $284.99
Please note, our garments follow an Italian and race-cut fit.
We recommend sizing up. Your size may also vary according to your personal preferences.
GUSCIO IRIDESCENT REFLECTIVE MEN JACKET
$142.50 $284.99
Body Mapping
Silicone waist
Waterproof zip
Reflective logos
Cam-lock zip
Zip with protective internal flap
Main fabric
100% polyester
coating: 100% polyurethane
Side/undersleeve/inner collar
75% polyamide, 25% elastane
When the wind picks up during your ride, this low volume, highly windproof jacket comes into its own to provide the most effective, comfortable protection. The iridescent, reflective material lends the jacket a decidedly 'chameleonic' effect and extreme visibility in low light or darkness. The fabric is covered with microscopic glass spheres that 'light up' when illuminated by car headlights for further safety on the road and in tunnels.