Next
Prev
PRR LAS VEGAS SLEEVELESS LADY SKINSUIT W4H SHAMMY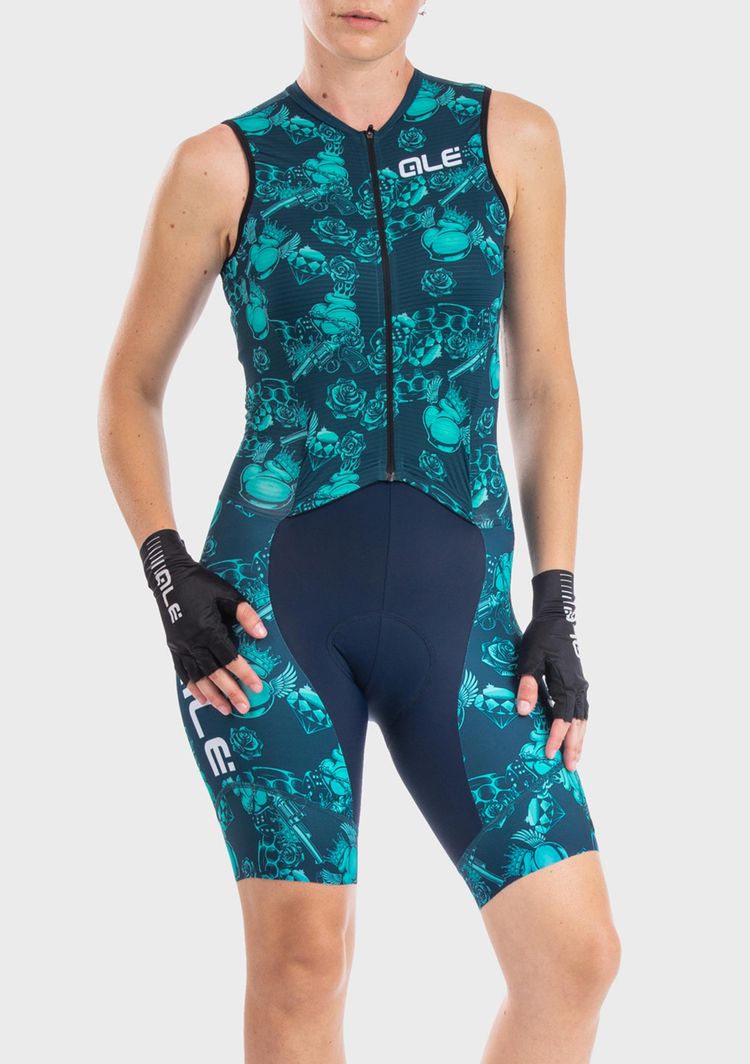 $68.00 $169.99
Please note, our garments follow an Italian and race-cut fit.
We recommend sizing up. Your size may also vary according to your personal preferences.
Final sale: this item cannot be returned
PRR LAS VEGAS SLEEVELESS LADY SKINSUIT W4H SHAMMY
$68.00 $169.99
Micro Aero - Zaffiro
Mesh Light
Body Mapping
TT-Gripper
Gripper
Leg Comfort System
Full zipper Cam Lock
Two back pockets
Main fabric
90% polyester, 10% elastane
Crotch area
78% polyamide, 22% elastane
Side
82% polyester, 18% elastane
Leg hem
fabric: 75% polyester, 25% elastane
coating:100% silicone
Mesh insert
75% polyamide, 25% elastane
A unique, lightweight and aerodynamic product. This skinsuit combines the features of a traditional jersey and bibshorts, with the advantage of the aerodynamic performance of a time trial racesuit. Quick drying and maximum breathability for the frontal part of the body in Micro Aero fabric. The lower part is inspired by our R-EV1 bibshort in Zaffiro Power Lycra which offers muscular compression and resistance to abrasion.
W4H
W4H women's shammy in elastic microfiber, specifically shaped for women, with padding strategically positioned in the contact points. In the perineal and ischiatic area, the 90 kg m3 density padding is calibrated and breathable on all covered points to ensure utmost protection against shocks and stresses on road. The lateral shaped wings are flexible and follow the movements of a women's body while pedaling, adapting to the cyclist's anatomy for high comfort.