Next
Prev
R-EV1 AGONISTA PLUS MEN BIBTIGHT DOUBLE ERGO SHAMMY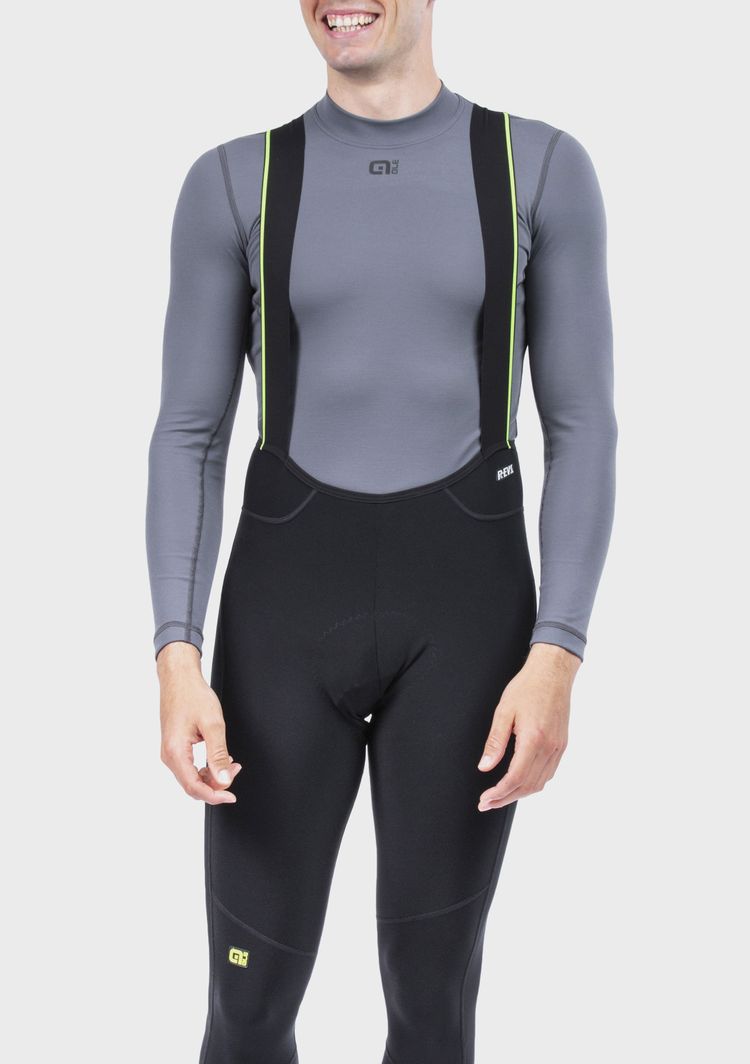 ELIA is 5'11", 167 lb and wears size M
$125.00 $249.99
Please note, our garments follow an Italian and race-cut fit.
We recommend sizing up. Your size may also vary according to your personal preferences.
R-EV1 AGONISTA PLUS MEN BIBTIGHT DOUBLE ERGO SHAMMY
$125.00 $249.99
Body Mapping
Die cut zero friction bibs
Zip at ankles
Flatlock stitchings
Reflective details for visibility
Waterproof leg cuff
Main fabric
86% polyamide, 14% elastane
Back suspender
74% polyamide, 26% elastane

Back insert
80% polyamide, 20% elastane

Front suspender
47% polyamide, 30% polyester, 23% elastane
The contemporary and distinctive Agonista Plus bibtight uses B-Hot Thermo DWR fabric which helps to face the coldest weather, even when the temperature drops to 0°C. The DWR treatment on the entire surface protects from the humid breeze and the fifth coming from the road while maintaining functional breathability and moisture management. The bibstraps on the back are developed to stay put on the body during the ride.
Double
Ergo 8H
The DOUBLE ERGO shammy has two main features: protection and breathability. The protective surface with 120 kg/m3 density covers the contact point with the saddle (perineal and ischiatic area), but is thinner in the remaining parts to assure the utmost breathability. The HF moulded shape improves the support on the saddle while the central relief channel protects the nerve endings for greater support even in long ridings. The lateral shaped wings are flexible and follow the body movements while pedaling, adapting to the cyclist's anatomy for the highest comfort. The shammy is applied with a special very resistant and almost invisible tristitch.