Next
Prev
TRIATHLON TRI STELLE MEN SLEEVE LESS UNITARD TRI PAD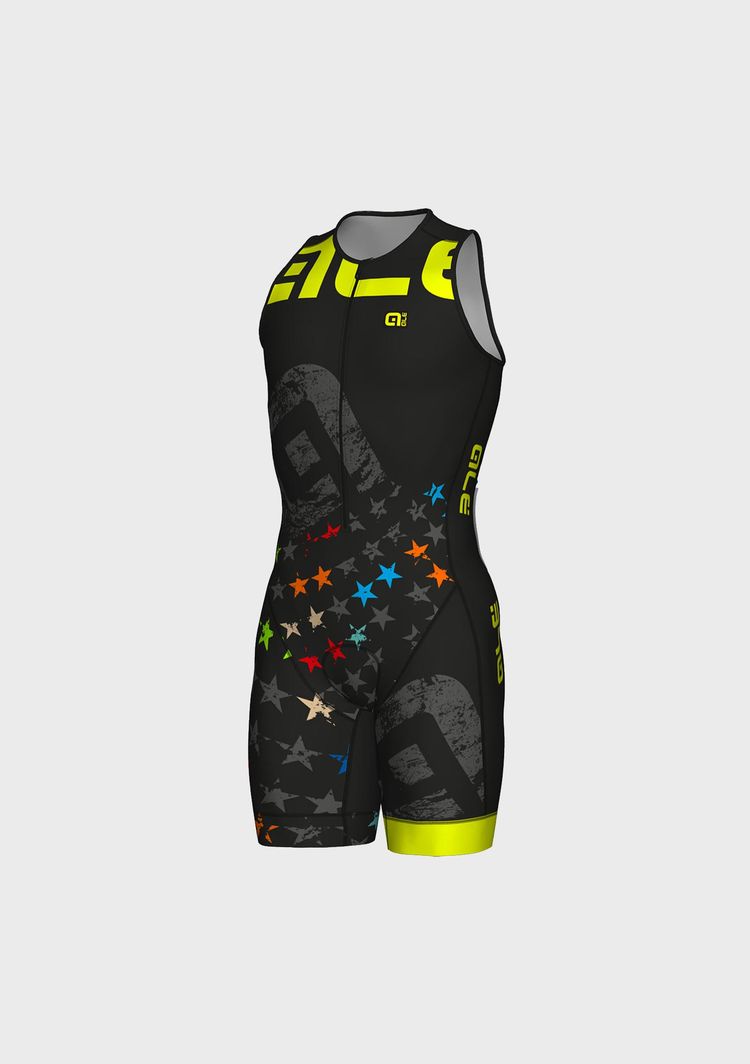 $31.00 $154.99
Please note, our garments follow an Italian and race-cut fit.
We recommend sizing up. Your size may also vary according to your personal preferences.
Final sale: this item cannot be returned
TRIATHLON TRI STELLE MEN SLEEVE LESS UNITARD TRI PAD
$31.00 $154.99
Body Mapping
Front zipper
The Olympic Tri Skinsuit was developed for the short swimming sessions. The anatomic construction and the super light fabrics make it highly performance for the swimming races. The fabric has a water-repellent treatment to swim faster without absorbing water. The reduced thickness fits the athlete like a second skin.
Tri
The Tri shammy is a small and thin protection that uses a micro-cells foam which allows perspiration without absorbing water, thus remaining light and as dry as possible. It has reduced dimensions to avoid uncomfortable thicknesses along the groin area which would compromise the fluidity of the run. The padding has a density of 90kg/m3 and a thickness of 6mm in the perineal and ischiatic area. The surrounding area has a density of 60kg/m3 and a thickness of 4mm.