Next
Prev
Mid Season 2022
Dressing for the Fall season is not always easy. Weather conditions are variable and the wind is sometimes strong. Also for Fall, we carefully choose fabrics and materials to ensure maximum performance and give every cyclist the best feeling in the saddle. This is the goal we set every season and every day.
Ride safely and be seen with the Iridescent Jacket.
The iridescent and reflective windproof material makes this garment super visible. The fabric is covered with microscopic glass spheres that 'light up' when illuminated by car headlights for further safety on the road and in tunnels.
The most reliable solution for facing sudden changes in the weather.
Klimatik is our original line for protecting cyclists from the wind, cold and rain.
Protection and breathability, thermal insulation and visibility in the dark, as well as windproof and waterproof technology are all found in our Klimatik line.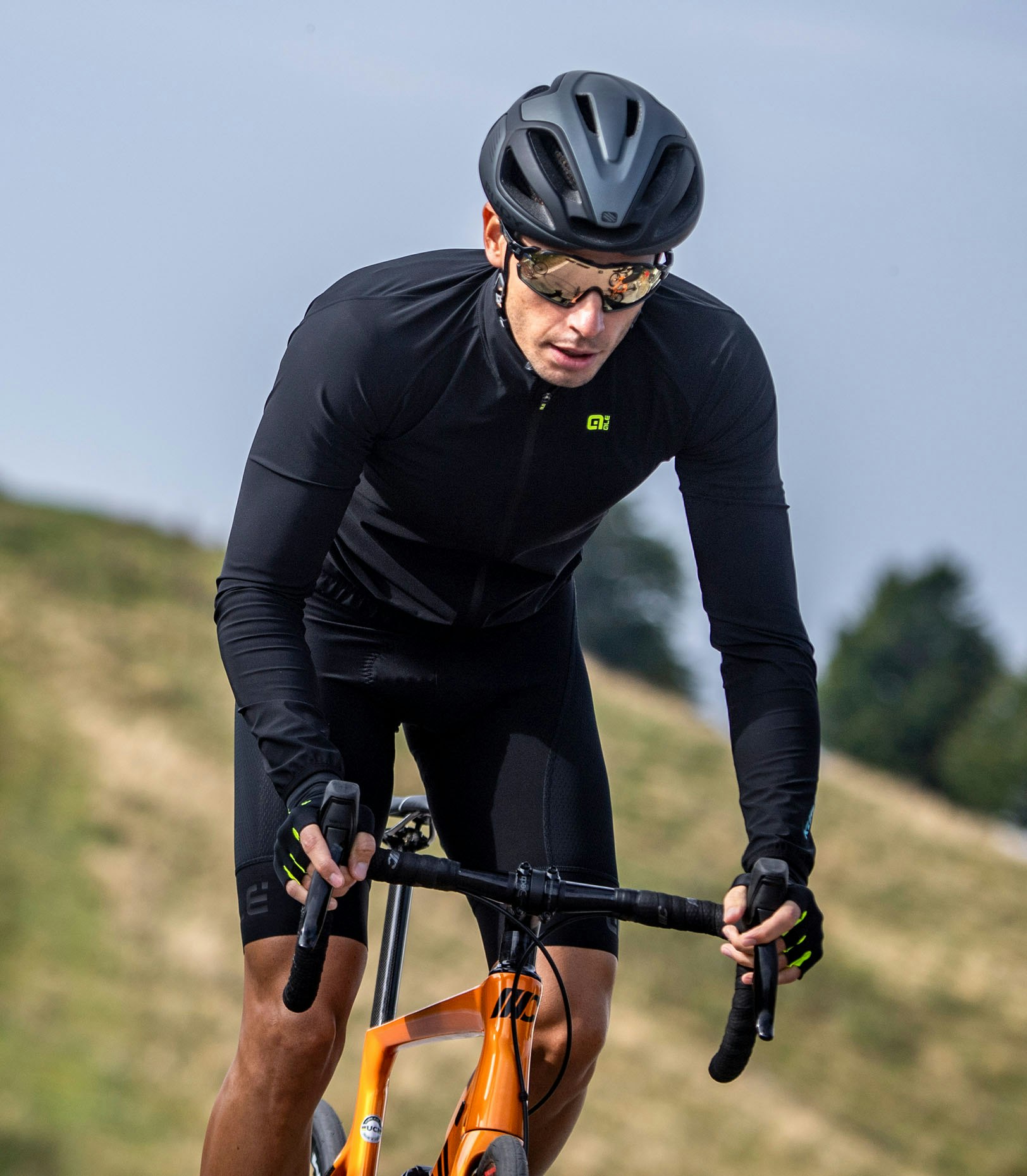 A protective yet barely-there jacket was created with the lightest material around.
The goal was making it suitable for use over a jersey in summer or over a jacket when the mercury drops. The mesh rear is breathable and phenomenally light, with a moisture-wicking performance to match. Every detail works to improve comfort, including the internal mesh used on the collar to prevent stickiness on the skin.