Next
Prev
R-EV1 FUTURE LADY INTEGRATO BIBSHORT VELOCITY W8H SHAMMY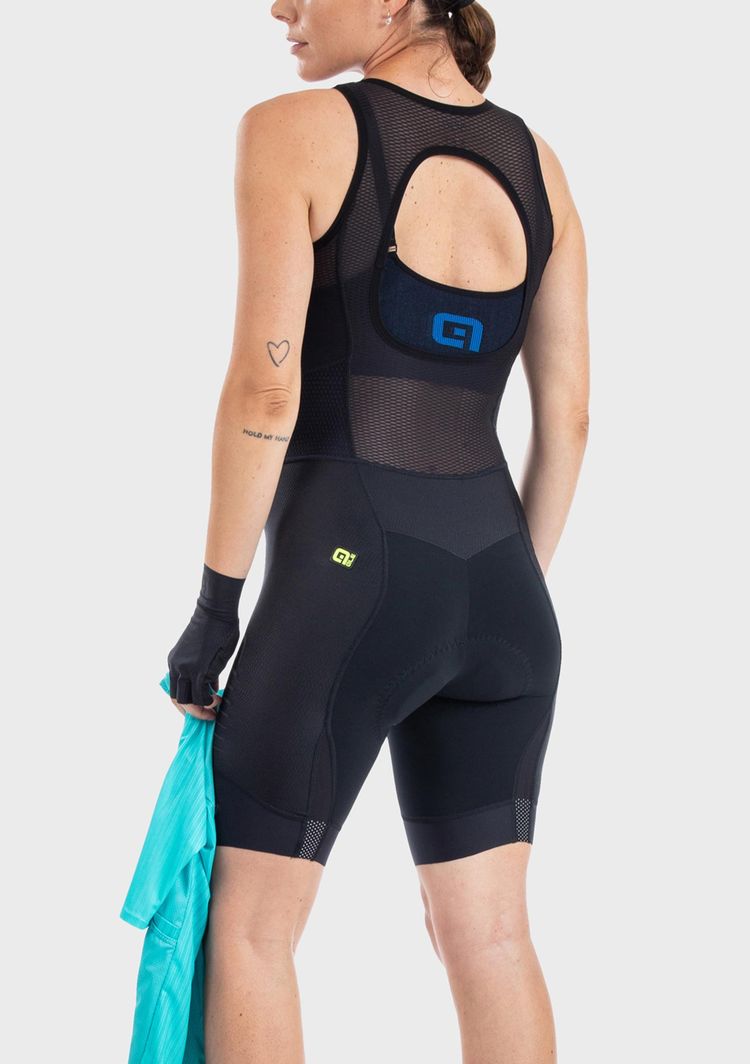 $90.00 $224.99
Please note, our garments follow an Italian and race-cut fit.
We recommend sizing up. Your size may also vary according to your personal preferences.
Final sale: this item cannot be returned
R-EV1 FUTURE LADY INTEGRATO BIBSHORT VELOCITY W8H SHAMMY
$90.00 $224.99
Speedy - Mesh Dragon
Aero Flash Wave
Body Mapping
Leg Comfort System
Open Bib
Leg Stability System
Main fabric
94% polyester, 6% elastane
Crotch area
61% polyamide, 39% elastane
Rear straps/Side
58% polyamide, 23% polyester, 19% elastane
Frontal insert
76% polyamide, 18% elastane, 6% other fibers
Leg hem
fabric: 75% polyamide, 25% elastane - coating: 100% silicone
Leg insert
62% polyamide, 36% elastane, 2% other fibers
A new technical performance solution for women; shorts with a soft and lightweight supportive mesh top. A wide opening at the back optimizes ventilation. It can be combined with a sports bra such as the Alé Bra / Magic Bra, to offer increased support for women with a larger bust. Speedy fabric on the crotch area offers ventilation and minimizes abrasion. The sidebands in Aero Flash Wave give optimal aerodynamics and freshness.
Velocity
W8H
Designed specifically for women using an open cell foam (density: 100 g/m², thickness: 12 mm) which guarantees excellent protection during cycling. The perforation of the foam (3 mm holes) increases significantly the perspiration and ventilation for a pleasant feeling of freshness and a quick drying.