Next
Prev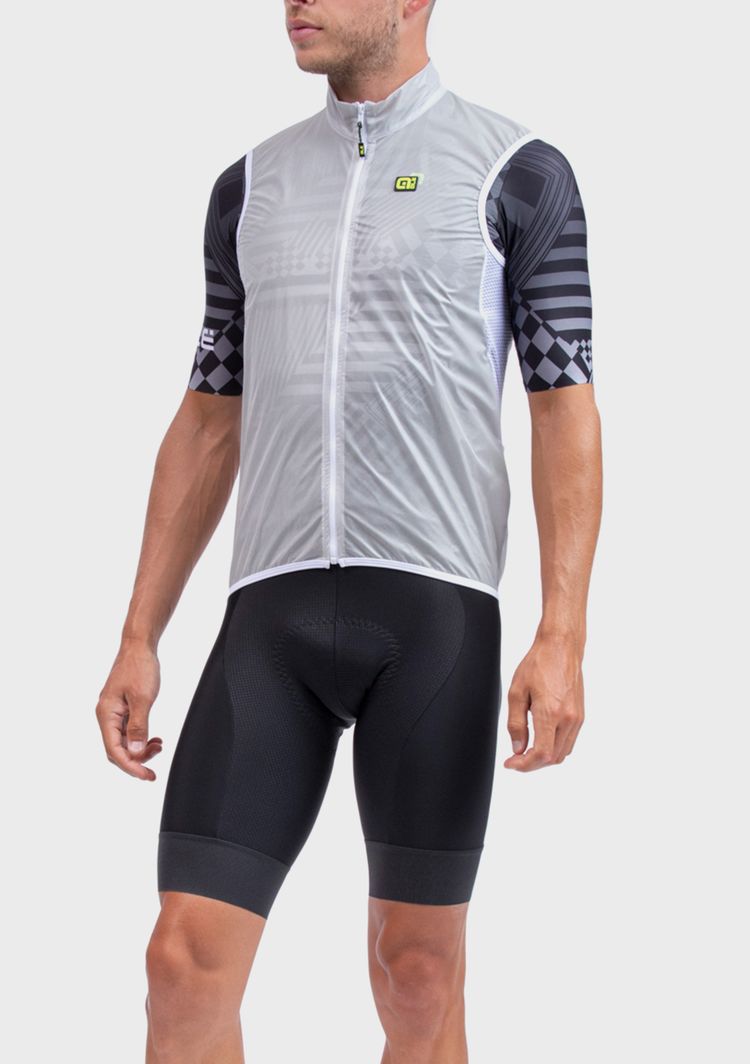 $95.00 $189.99
Please note, our garments follow an Italian and race-cut fit.
We recommend sizing up. Your size may also vary according to your personal preferences.
GUSCIO LUCENT VEST
$95.00 $189.99
Breathable mesh sides
Zipper Vislon® YKK
Back openings to reach jersey pockets
Main fabric
100% polyamide
non-textile membrane: 100% polyurethane
Side
94% polyester, 6% elastane
The Lucent Vest is made of a luminescent mineral membrane housed within two polyamide layers. Beyond purely being highly windproof and breathable, this innovative vest is capable of absorbing sunlight through the day before reflecting it back as the light dims to make the fabric even more visible come nightfall. For late rides and shorter winter days, the light-responsive Lucent will give you one less reason to turn back early. Large openings on the back allow quick access to your jersey pockets.